Verkaufsautomatisierung
Leads. Umwandeln von Leads in Gelegenheiten/Accounts/Kontakte.
Gelegenheiten. Potentielle Verkäufe über CRM.
Accounts. Jeder Account ist ein Zentraleintrag im B2B Modell.
Kontakte. Accounts können über bestimmte Beziehungstypen verbunden werden.
---
Kalender
Einladungen aussenden
Google Calendar Integration (enthalten im Advanced Pack)
Geteilter Kalender. Benutzer können den Zeitplan von Kollegen einsehen.
---
Emails
Email Accounts. Automatische Archivierung von privaten oder öffentlichen IMAP accounts. Eingehende Emails werden automatisch mit den dazugehörigen Einträgen verknüpft.
Ausgehende Emails
Emailvorlagen
Email Folders
Email Signaturen
Email Filter
Rundmails
Mehrere Emailadressen pro Eintrag
---
Soziales
Aktivitätstracker. Zeigt an, wenn Änderungen and abonnierten Einträgen gemacht wurden.
Follow Button. Benutzer können einzelne Einträge abonnieren. Einträge die eigens erstellt oder dem Benutzer zugeteilt wurden werden automatisch abonniert.
---
Kundensupport
Cases
Email-to-Case
Kundenportal
Wissensdatenbank
Dokumente
Dokumentdateien anhängen
Dokumentfolder
---
---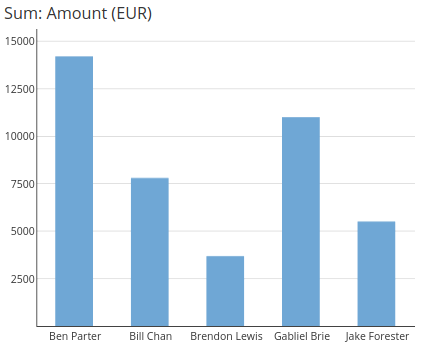 Analysen
---
Workflows
Business Process Management (available in Advanced Pack). BPM tool. Provides an ability to model and automate business processes.
Workflows (available in Advanced Pack). Actions can be triggered if specific conditions are met. Available actions: send email, update record, create new record, create notification, assign record by specific rule.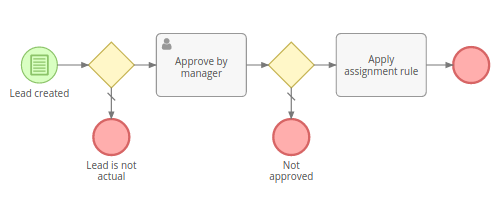 ---
---
Customization
Layout Manager. Change layouts for detail and list views.
Entity Manager. Create custom entities, fields and relationships.
Label Manager. Ability to customize application labels.
Extensions. Ability to customize your EspoCRM with installable extensions.
Administration
Data Import
Users. No user limitation in on-premise version.
Teams. Users can be organized into teams.
Roles. Access control can be set for whole team and specific user.
LDAP Authentication
Currency Rates
Themes support
---
EspoCRM is free for both personal and commercial use.